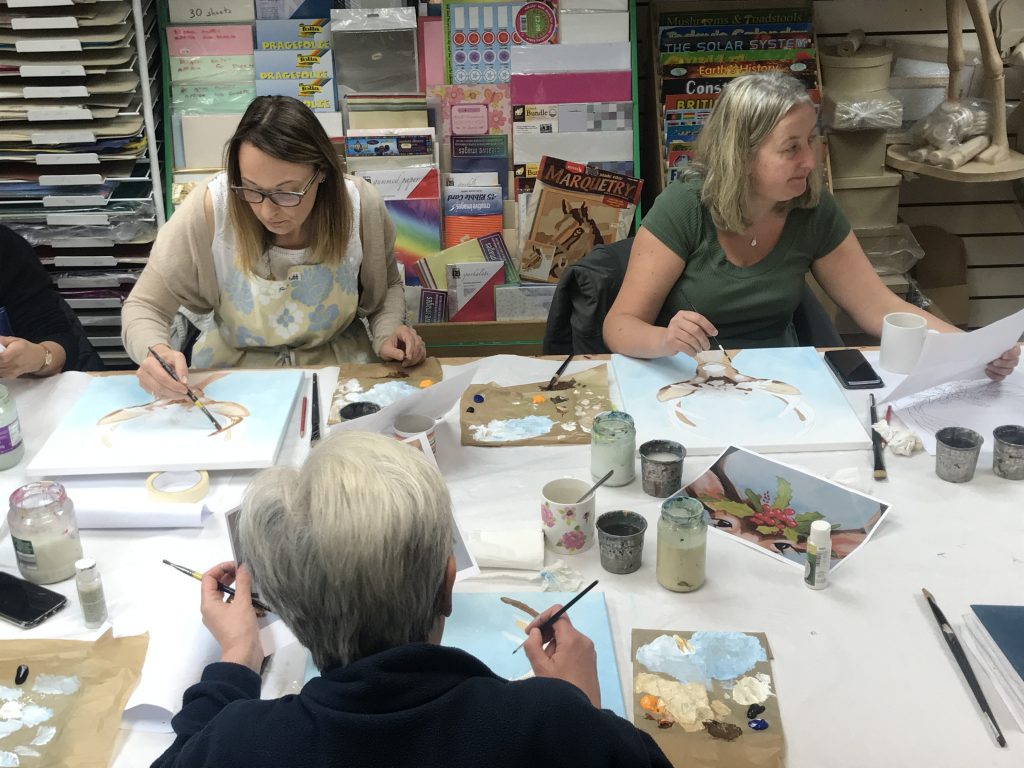 Send us pictures and videos of your projects! Follow us on Facebook and Instagram! Share your pictures and tag us – We want to see how what you've been working on turns out (be it for the better or the worse)!
Want to get to know and share with other local artists and crafters? Then why not join our new facebook group!
Join our New Facebook group here!
Whatever creative activity you are into – if it took root at Art and Craft Valley (and If you feel like it?) share your project with us!
If social media's not your thing, no problem (we totally get it)! Send us an email (enquiries@acvalley.co.uk) and we'll post it online for you/ show off your picture in our shop! Better still, why not drop in and show us in person!