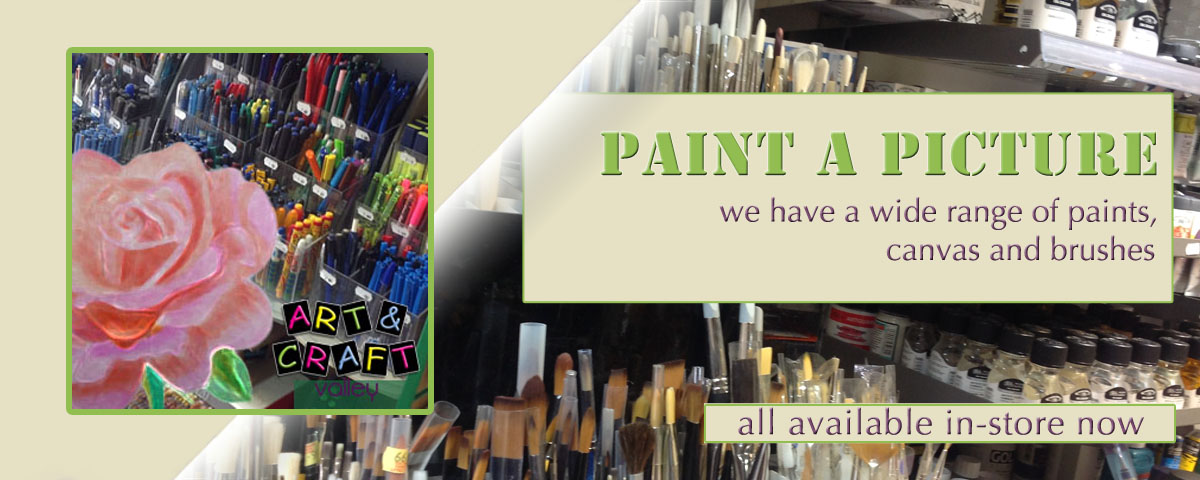 About Art and Craft Valley:
Celebrating its 10th year in Coulsdon, Art and Craft Valley has been open for trading for over 40 years. Offering a wealth of experience and passion about visual arts, Art & Craft valley are dedicated to spreading the expression of creativity across the UK.
Being an active member of Coulsdon Community, Art & Craft have facilitated the integration of visual arts in the local education facilities in the surrounding areas. Being a central supplier to some of the local schools, Art & Craft are well known for stocking all the necessary materials for well-known educational projects such as the famous geography 'Volcano'; Science solor system, and the legendary 'plant cell' Ranging from Nursery projects all the way to specialised university materials, the members of the Art & Craft team are always readily willing to offer complementary ideas and additional support.
The resurge of yarn arts such as knitting, sewing, and crochet amongst others has been reflected in the current 'make-do and mend' economic climate that we face. Art & Craft have joined this movement and are current suppliers of all haberdashery, knitting and crochet materials. Since the closure of certain well known haberdashery stores, Customers are struggling to find the materials which they use in their everyday lives.  After all, which of us doesn't need a button from time to time! However, we have taken that on board and have increased our range, now offering a full supply of haberdashery goods, from dress fabric down to the sewing needle. We carry an extensive range of ribbons and trimmings, and are always able to order in items we do not carry on the shop floor.
We have a complementary teaching service within the store for knitting and crochet, and we are currently attempting to work towards plans of opening a sewing café in our workshop area.
We currently offer a range of classes in store; ranging from card-craft; fines art such as water colour, sketching and drawing and a specific 'brushstrokes' painting class . We also carry a full range of art material; including large canvases, stretchers and papers.
Come down and see for yourself; you are guaranteed to leave us with an inspiration to create something new for yourself.